Restaurant Fiorella
Fiorella, this new Italian restaurant of comforting elegance and authentic flavors of southern Italy, is happy to welcome you.
You will be amazed by its delicious food. The chef is renowned for his exquisite and savoury dishes; the quality, the freshness of the ingredients and its well-kept secrets make its classic dishes endless feasts…all that in an inviting and cozy atmosphere.
Whether for lunch, dinner, cocktail, or private events, you will be charmed by this elegant place, suitable for festive moments as well as for business or intimate meals.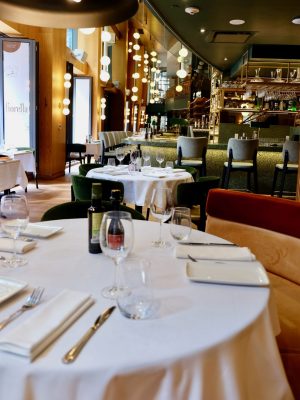 Our Address
980, rue Maisonneuve Ouest,
Montreal, Quebec, H3A 1M5, Canada
Our Contact Info:
Email: [email protected]
Tel: 514 847-9005
Toll Free: 1.877.843.3003